Transition Town Louth

Lincolnshire
---
Transition Town Louth is an inclusive grouping of people who recognize the reality of Peak Oil and Climate Change, but are determined not to cry doom and gloom into their beer but rather develop the transition to a sustainable community, resilient in an uncertain future, where the quality of life in our lovely town is maintained and improved. To find out more about Transition Towns in general please take a look at the national Transition Town Website and Transition Culture. An excellent introductory read is What we are and what we do, by Rob Hopkins and Peter Lipman. To find out more about Peak Oil, The Oil Drum is a good place to start and Real Climate is the leading net resource for climate science.

To contact Transition Town Louth,Send Mail
---
Next meetings of Transition Town Louth:

Wednesday 15th May 7.30 pm at Jean And Biff's, Tithe Farm, North Somecotes, Louth. LN11 7PZ 01507 358413

Last meeting

Wednesday 24th April 7.30 pm at the Boar's Head, Newmarket, Louth.
---
---
Transition Town Louth launches campaign to bring Marcus Vergette project to the Lincolnshire Coast.

A permanent installation of 12 bells around the U.K. rung by the sea at high tide.

This project is to make a permanent installation of the Time and Tide Bell at the high tide mark at a number of diverse sites around the country, from urban centres to open stretches of coastline. The rise of the water at high tide moves the clapper to strike the bell. Played by the movement of the waves, the bell creates a varying, gentle, musical pattern. As the effect of global warming increases, the periods of bell strikes will become more and more frequent, and as the bell becomes submerged in the rising water the pitch will vary.

The first bell was installed in July 2009 at Appledore, Devon: the second on Bosta beach Gt. Bernera, Outer Hebrides in June 2010: the third at Trinity Buoy Wharf, London in September 2010: the fourth installed in Aberdyfi, Wales, July 2011. A fith is being installed on Anglesey and our Lincolnshire coast could host the sixth.

The integrity of the Time and Tide Bell project nationally is in the choice of the sites and how they connect. The Time and Tide Bell is to create, celebrate, and reinforce connections, between different parts of the country, between the land and the sea, between ourselves, our history, and our environment. Each of the sites bring something particular and unique to the whole group. The sites presently under development for installation this year are Orford Ness and Aberdeen.

"This is an inspired project. The link between ourselves and the elements are in danger of being lost in our 21st century life. The importance of that link, given climate change, is more important than it ever has been and such a beautiful reminder of the importance of tides and sea levels is truly inspirational." Baroness Miller of Chilthorne Domer, House of Lords.

---

Gayton-le-Marsh wind farm gets permission

---

Global Warming

For those who are confused by the recent (completely wrong) media reports that global warming has stopped, this article from New Scientist may be helpful. Key fact to remember - about 90% of the excess heat retained by our increased greenhouse gases is going into the oceans where it's hard to measure. Measurements of global atmospheric temperatures are a crude and variable proxy for the bulk of global warming.

---

Pro Wind Alliance

Transition Town Louth is now affiliated to the Pro Wind Alliamce. This is a group of organisations across the East Midlands that are seeking to promote the use of renewable wnergies and, in particular to counter the anti-windfarm lobby./p>

Here is our Lincolnshire Pro Wind Alliance Blog/a> and you can join the conversation at the Yahhoo Group, ProWA.

---

Transition Network UK wins EU 2012 EESC Civil Society Prize

2012 EESC Civil Society Prize rewarding excellence in civil society initiatives. Theme of the 2012 prize: Innovate for a sustainable Europe!

The Jury of the EESC Civil Society Prize has announced the winners of the 2012 edition, under the theme 'Innovate for a sustainable Europe!', and has decided to award the prize to the following organisations:

1. Transition Network (United Kingdom)
2. CAIS Association (Portugal)
3. Livstycket (Sweden)

The overall objective of the civil society prize is to reward excellence in civil society initiatives and to celebrate the achievements of civil society organisations which have had the ingenuity to develop projects that have had a positive impact on Europeans' lives, and have significantly contributed to promoting European identity and a sense of citizenship, embodying the common values underpinning the European venture.

The 2012 edition aims to reward innovative initiatives and projects, also on the regional and local level, in the field of sustainable production and/or consumption, and in the social sector. More information

---

The Renewable Energy Around Louth (REAL)

Update:

Brilliant news - we've won through phase 2 of the Renewable Heat Communities Scheme. This means local applicants in Louth will get their substantial grants for renewable heat.

Do contact us for details - we may be able to add applications even at this stage.

Renewable Heat Boost for Louth Area

The Renewable Energy Around Louth project is a joint initiative of Groundwork Lincolnshire and Transition Town Louth. Together we have won funding through the DECC initiated Renewable Heat Premium Payment Communities scheme. We aim to stimulate the local market for renewable heating technologies in homes.

Is your house off the gas network? Do you find energy bills a problem? Have you been considering solar hot water, heat pumps or wood fuelled heating? Please do get in touch before 2 November to register your interest. If we are successful in getting sufficient suitable householders interested in the scheme by early November the funders will provide a significant cash incentive (£1000 to £2500) to householders. Work will be done in early 2013. Respected local installers will quote for and carry out the work.

James Pocklington said: "The funders particularly want to reach households for whom the voucher will make a real difference. Volunteers will be delivering leaflets to selected homes in the coming week. I'm also delighted to support local businesses."

Groundwork's Vicky Dunn said: "We really want to see these future-proofed heating systems take off in this area. No one expects the price of heating fuel to fall, but sunlight for solar hot water is free. The enhanced grant we have won is a great opportunity for householders." If you would like more information then do come along to one of our information events. No pressure, and Saturday 20th October 10-12am or Thursday 25 October 6- 7.30pm, Both events are at Navigation Warehouse, Riverhead Road. If you want to know more, contact Vicky Dunn on Vicky.dunn@groundwork.org.uk or 01507 606710.

Groundwork are a national charity committed to promoting environmentally sustainable communities and have a local office at the Navigation Trust Warehouse on Riverhead. Transition Town Louth are a group of local volunteers com

---

Transition Free Press will be a quarterly, 16 page, full colour, tabloid size newspaper. The mission is to report and reflect on the transition to community resilience. It will provide a sense of reality and will confront and evaluate issues.

It will be editorially independent and 'working with' rather than 'working for' the Transition Network. So while Transition Free Press springs from the Transition Movement, it will run alongside it, rather than being an official in-house publication.

While the various forms of online and digital media have an important role to play is spreading Transition ideas, there is still a gap that only print can fill. While people dip in and out of news online, in print they can take time to read and reflect. By being in print, Transition Free Press can be read anywhere and reach places and at times that digital media cannot reach.

---

Louth wins Silver Gilt in RHS Britain in Bloom competition

The Royal Horticultural Society runs an annual competition called Britain In Bloom. There are separate categories for villages small and large towns and for cities. Like in the Chelsea Flower Show, places are awarded Bronze, Silver, Silver Gilt or Gold. Louth entered for the first time ever this year, 2012 and we were awarded Silver Gilt. That's pretty amazing. We hardly dared expect anything of the sort, thinking that in this first year the judges would just tell us where we failed so that we could learn what to do for next year.

In describing 'Areas of Achievemnet' the judges made special mention of the Gatherums and Spout Yard and said that the "Community Herb Garden is a bold initiative".

In their suggestions for future development the judges said "Consider involving someone with conservation and wildlife interests...evidence of recycling arrangements, and policies for minimising waste and increasing sustainability. Wildlife / Wildflower interpretation boards would greatly enhance the visitor experience".

---

Transition Town Louth has been running Louth Freegle for almost three years on Yahoo but now we launch a new version on facebook making it really easy to give stuff away of accept other people's gifts. If you are a facebook user just click here and join us in keeping stuff out of landfill.

---

The Co-operative are asking us all to join The Revolution


---

A new website is launched, explaining the Green Deal and including the reasons why one should approach with care, issues that you may not find being discussed elsewhere.

Thursday 23rd May 2013

Displays, workshops, stall and lectures.

Speakers include:


Jane Bayley
Elizabeth Gowing
Val Littlewood
Mark Schofield
Brigit Strawbridge

Saturday 18th May 10am to 4pm a mini-market children's painting competition in Spout Yard,

Saturday 18th to Thursday 23rd a bee and wild-flower themed art exhibition.

Wildflowers at Harlow Carr. Might Hubbards Hills look like this?

---

Friday 3 May at 7.30 pm at The Stanhope Hall, Horncastle.

A Free Film Screening. Refreshments available.

"This could be the most important film ever made. It tackles the three lethal taboos that threaten our civilization, those against discussing overpopulation, over consumption, and the nonsensical idea that economic growth itself is a net benefit even in rich countries and can and must continue forever." - Paul Ehrlich Biologist, Professor of Population Studies, Stanford University, author, The Population Bomb.

---

The Fragile Shell

In 2009, Sinfonia Viva commissioned a new song cycle from writer Hazel Gould and composer James Redwood to explore issues around climate change and the impact on the environment. Following the success of the premiere project and performance, East Lindsey District Council is calling out for participants to take part in delivering a new version of The Fragile Shell.

Rehearsal across Louth and Mablethorpe from April to June 2013. The Fragile Shell will conclude with a thrilling performance on Saturday, 29th June 2013 at Louth Town Hall. We welcome and support those who are completely new to singing as well as experienced. FREE to take part.

Download information here.

For even more information please contact Katie-Louise Holden, Cultural Assistant on Katie-louise.holden@e-lindsey.gov.uk | 01507 613449

---

Causeway Bridge Farm wind turbine application.

Energy4All have applied for planning permission for a wind turbine just off the Manby to Saltfleetby road. It will be cooperatively owned by all who wish to invest in renewable electricity generation. Look at the Energy4All website to find out how it works and how you can get involved. The planning application is with East Lindsey District Council, reference number N/113/02189/12 and can be viewed here. Please help by writing letters of support directly to ELDC or via the Bernard Matthews Wind Energy Coop website.

---

Let's make Louth a Bee Friendly Zone

Whether we own a window box or farmland we can all create Bee Friendly Zones, free of insecticides and full of flowers. Find out more and add your plot to the World Bee Friendly Zone Map".

---

So where do we go from here? - Degrowth

Try the Green House Project

Politics, they say, is the art of the possible. But the possible is not fixed. What we believe is possible depends on our knowledge and beliefs about the world. Ideas can change the world, and Green House is about challenging the ideas that have created the world we live in now, and offering positive alternatives. The problems we face are systemic, and so the changes we need to make are complex and interconnected. Many of the critical analyses and policy prescriptions that will be part of the new paradigm are already out there. Our aim is to communicate them more clearly, and more widely.

---




The extent of Arctic ice is a good indicator of global warming. The blue line, updated daily, shows the extent of sea ice. Lasr summer's ice meltbroke the records by a large margin. This dramatic change far exceeds recent forecasts and raises the serious possibility that the global climate models are not giving the right results - with the errors on the bad side.

---

Global warming is being caused by our burning of fossil fuel, increasing the carbon dioxide in the air. This is clearly seen by the Mauna Loa measurements.
---
Here's a short video explaining some of the science behind the assesment that the reduced ice cover is mostly because of man's greenhouse gas emissions.
---

The Bumpy Plateau of Peak Oil
---
Tradable Energy Quotas
Download the Report.
---
Dr David Fleming's book 'Lean Logic - A Dictionary for the Future and How to Survive It' is published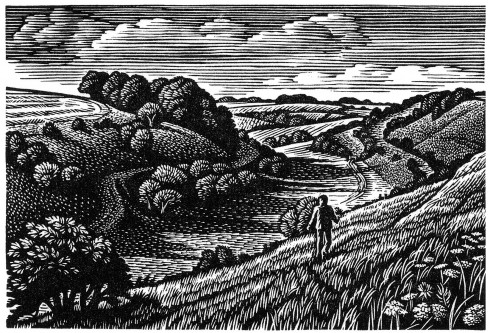 For the last 25 years David Fleming has visited Louth every summer spending a few days working on his book, sometimes in our garden, sometimes with a pint of Tipsey Toad at the back of the Wheatsheaf. On the way, as a major influence on Rob Hopkins, he was instrumental in starting up the Transition movement. In the last couple of years he gave memorable talks to Transition Town Louth. It was in Louth that he met his two research assistants, Beth Stratford and Beth Barton, who have done so much to bring his life's work to fruition.
Rob Hopkins writes on his blog: "Following his death, his family and friends have set to the task of making sure that his life's work does finally see the light of day, and I'm delighted to announce that copies will soon be available. I'm delighted, as would he have been, to know that his insights, his humour and his brilliance, are now more widely available. I've already ordered mine…"
The book is printed in a hardback first edition of 500 copies, comprising David's final draft, comprehensive footnotes, bibliography and references and many wonderful wood cuts and illustrations. All proceeds from sales of Lean Logic will be used to promote David's work and passions.
Copies may be obtained for £30 or £25 each for two or more (plus £5 per copy for postage and packing if required) by sending a cheque payable to Lucy Barlow to: Lean Logic, Court Farm House, North Street, Fritwell, Oxon OX27 7QX.
"Localisation stands, at best, at the limits of practical possibility, but it has the decisive argument in its favour that there will be no alternative." David Fleming (1940-2010)
---
Carbon dioxide's relentless rise
Here's a video that shows how CO2 levels have risen from the pre- industrial 270 part per million by volume to the present 390ppmv and rising.
The Link Between Peak Oil and Peak Debt
Gail Tverberg gives a neat account of the link between peak oil and the global financial system on her blog
Our financial system works just so long as there is economic growth, allowing loans to be paid with interest coming from that growth. While economic growth is closely coupled to oil production the financial system will fail as oil production fails to expand. Gail fills in the details in a clear way. The articles are reproduced on The Oil Drum where they are followed by a legnthy discussion.
---
Fuel Rationing Will Be Needed Before 2020 According To Major New Report
New parliamentary report warns of coming energy scarcities and outlines a rationing system which could ensure fair access to energy and guarantee emissions reductions
18 January 2011, London: A report launched today by the Lean Economy Connection, commissioned by the All Party Parliamentary Group on Peak Oil, calls for a nationwide system for ensuring fair and equal access to fuel as energy scarcities develop. Dr Caroline Lucas MP; Dr Jeremy Leggett, chairman and founder of Solarcentury and SolarAid; and John Hemming MP spoke at the launch, held at Portcullis House, Westminster this morning.
The report, entitled Tradable Energy Quotas, sets out a detailed proposal for a scheme which would ensure fair and equal entitlements to fuel and energy under conditions of scarcity, while also guaranteeing that the government meets its commitment to an 80% reduction in carbon emissions by 2050.
The report proposes an electronic energy rationing system called TEQs (Tradable Energy Quotas). Under TEQs, units of 'energy credit' are distributed free to all adults. Surplus units can be bought and sold, meaning that there is no upper limit set on the number of units owned by one person. Businesses and government bid for their energy units at a weekly tender, creating revenue to help fund the infrastructure and skills that the economy needs to end its dependence on fossil fuels.
Caroline Lucas MP, leader of the Green Party, said: "TEQs have long been Green Party policy, as we believe that we need a fair and transparent system to reduce energy demand and give each person a direct connection to the carbon emissions associated with their lifestyle. The TEQs scheme would guarantee that the UK's targeted carbon reductions are actually achieved, while ensuring fair shares of available energy."
Jeremy Leggett, chairman of Solarcentury, said: "What I like about TEQs is the fairness of it. When the energy crunch hits us, government and industry must ensure equitable access to available energy within a national budget. TEQs is the kind of approach we will need if we are to mobilise the infrastructure of a zero-carbon future fast, under pressure. It would increase the chances of working our way through the grim times to renaissance-through-resilience."
The report warns that, without a scheme such as TEQs, the UK will not only fail to achieve the steep emissions reductions promised by the Climate Change Act, but will find itself unprepared for energy scarcities when they arise, and unable to sustain an orderly market. Fuel poverty would rapidly develop, leaving the most vulnerable people in society at risk.
Speaking at the launch today, John Hemming MP, chairman of the All Party Parliamentary Group on Peak Oil, said: "What is needed is an intelligent response both to climate change and to fuel depletion. We therefore welcome the model set out in the Lean Economy Connection's report, which addresses both sides of the problem. It is the first coherent proposal to attempt to do this, and it merits close attention."
Shaun Chamberlin, Director of the Lean Economy Connection and co-author of the report, said: "It is essential that we prepare now to mitigate the energy shortages of the future. We are calling on the government to move beyond research and into the development of a framework to reduce carbon emissions, to ensure that the UK is ready to implement energy rationing at short notice."
Commenting on the need to involve citizens fully in the task of controlling climate change, Mr Chamberlin added: "Tradable Energy Quotas are the only way we can reduce carbon emissions and at the same time guarantee that everyone gets fair access to limited energy supplies. This is also an alternative to carbon taxation; we are in difficult times, and we should not take money away from people when they need it the most. TEQs is about motivating people to cooperate in the common challenge of drastically reducing our dependence on fossil fuels."
Copies of the report, Tradable Energy Quotas (TEQs): A Policy Framework for Peak Oil and Climate Change, can be downloaded or ordered from www.teqs.net/report.
---
Commmunities, Councils and Carbon
Did you miss the talk by Alexis Rowell? At least you can buy the book:


Click here to read more and buy a copy.

It's very easy to fall into a vicious cycle of helplessness, denial and despair over climate change and peak oil. Central government is busy setting targets they know they will never have to meet. Individuals either do not understand the seriousness of the problems or are unclear as to what they can do.

Local government can break the logjam. The idea that councils can play a significant role in saving the world is not sexy or fashionable, but the fact is they could be a big part of the solution. Local governments can think about the moral aspects as well as operational and business aspects of their communities; they have a duty of care to think about the future.

"Communities, councils and carbon" includes current examples of best eco practice from local authorities across the UK and elsewhere. This book is designed to inform and inspire councils and councillors, as well as local environmental activists, community groups and Transition Initiatives. Local government can be a huge driver for positive change, but not on its own. Communities need to understand what they can reasonably (and unreasonably!) ask for from local councils, and they need to know exactly what levers they can pull.
---
The Advert Spot
Ethical Solar, a Grimsby and Bristol based company, have agreed to make a donation to Transition Town Louth for any solar pv system they install as a result of introductions from us. Thank you Ethical Solar for the £450 you have donated so far. Please get in touch if you'd like to know more about the pssibilities by sending an e-mail to Biff.
Ecotricity is our local renewable energy generator with windfarms near Mablethorpe and Somercotes and a solar park under construction. Ecotricity have been generous enough to offer Transition Town Louth £25 for every new customer who joins them mentioning they were prompted to make the switch by Transition Town Louth. (And thanks, Ecotricity, for the half dozen bottles of wine you gave us and which we will drink at our next social event.) So come on folks, if you haven't yet switched to the greenest energy supplier, get in touch with Ecotricity - and don't forget to mention us :)
---
Take a look round this great new website created by Groundwork Lincolnshire and join the Forum for discussions about building a sustainable and resilient Lincolnshire.
---
Take a little time to read Life After Growth by Richard Heinberg
---
We are a sub group of Transition Town Louth, a voluntary organisation which exists to raise awareness on the impact of Climate Change and Peak Oil to our community.
The aim of this sub group is simply to encourage and inspire the people of Louth to grow their own food. We intend to do this through the creation of community food gardens in and around Louth town. We hope the gardens will be a safe haven for everyone, young and old, to share in the community re-skilling of home food production and consumption.
The plot behind Foundation House at King Edward's School will soon have been established for a year and a very successful year too. If you'd like to join in please do come along. More information from the Louth Community Food Gardens blog.
---
The Lincolnshire Credit Union is seeking to establish a branch in Louth.
Would you like to get involved and provide Credit Union services to the people in your community? The Vision of the board of Lincolnshire Credit Union is to offer quality credit union services to all residents and employees of Lincolnshire. This is no mean feat and to fulfil this vision we need the enthusiastic help of a team of volunteers.
Volunteers are ordinary people using their free time to do something very special. Volunteers are key to our development so join us today and make a few hours count - you will help us make a huge difference.
Contact us and see how you can make that real difference today! Phone 01522 528886 or e-mail enquiry@lincscreditunion.org.uk

---
On all the time
| | |
| --- | --- |
| Annie Leonard has followed up her ever popular and awareness raising animation, the Story of Stuff with a new film, Cap and Trade. It is brilliant, important and all oh so true. Watch it. | |
---
Farmers' Markets are on the second Friday and fourth Wednesday of the month
Totnes and District Energy Descent Action Plan
'Transition in Action: Totnes and District 2030. An Energy Descent Plan': available now!

20 months in the making, many hundreds of members of the local community involved, 230 households surveyed, contributions from local artists and schools, many oral histories carried out, and now the UK's first comprehensive Energy Descent Action Plan is available. It is a sizeable and comprehensive document. Running to over 300 pages, printed in full colour A4, and beautifully designed, the Totnes & District EDAP is a remarkable achievement, a powerful and practical vision for the relocalisation and decarbonisation of one town and its surroundings.
Find out more
Transition Handbook Discussion Guide
From time to time I hear about people doing Book Clubs based around the Transition Handbook. Thankfully, and entirely in a self-organising "wouldn't-it-be-great-if-there-was-a-study-guide" kind of way, Joann Kerr, Susan Gregory, and Leo Brodie of Sustainable NE Seattle (the 19th officially-recognized Transition Initiative in the United States), decided to take matters into their own hands and create one. Rather wonderful it is too, packed with activities and exercises to do with a group of people, it is quite special to think that my humble lil' ole Transition Handbook would enthuse people sufficiently to create such a great resource. Download it here, take it, use it, let them know how it went….Rob Hopkins
---
Biff Vernon's talk to North Somercotes Women's Institute March 2011.
If William Blake were alive today surely he would be at the forefront of the Transition Movement, recognising the dark satanic mills while hopeful of a new Jerusalem in our green and pleasant land.
There are now 188 'official' transition towns in the UK and 307 around the world. They are completely autonomous organizations, but linked together by the Transition Network, which provides resources and support to share experiences and ideas,. The common thread is a belief that energy security in the time following the peak in oil production and global warming, present threats so large that we will be forced to make a transition to a very different world from that to which we are accustomed.
The Transition movement is driven by optimism and a determination to learn to adjust to whatever the future brings. Preparing in good time to meet the challenges is the wise approach; building resilience into our communities so that they can weather approaching storms.
Our government, driven by the need to address climate change and knowing that fossil fuels will be increasingly hard to come by, has a policy of reducing CO2 emissions by 80% by 2050. Even that drastic change may be understated as we compete for what little fossil fuel remains. This is not a target that can be missed but a reality that we are forced to accept. Indeed, the problems may press harder and faster than the government is prepared, as yet, to admit. It behoves each of us, as individuals or working through community groups and within local government, to accept that reality, promptly, and to work together to make the transition as painless as we can, moving positively to a future where, who knows, life may even be better.
Transition Town Louth is a grassroots grouping of people who share a determination to act. We are not concerned with debating whether global warming caused by man's actions is a problem, nor whether energy security is soon to be the most significant constraint on economic activity. We have accepted the issues, moved beyond debating these realities, and we are ready for actions. We've burnt the easy oil and the production rate will decline as we move into deeper water and the Arctic and squeeze energy from the tar sands and oil shales. Global warming is already affecting the world and the consequences are going to get harder to live with. Eventually most of the worlds largest cities will lie below sea level. And the Lincolnshire Marsh.
The global financial system and international trade that relies on the global market economy requires economic growth. So long as we have confidence in future growth, debt is not a problem. Today's debts can be paid from tomorrow's grown economy. It's a system that has worked for a couple of centuries. Today the UK's debts are not particularly large by international standards or by historical precedent. So what's all the fuss for? It's being recognised as a problem because future economic growth is no longer assured. The world economy is utterly dependant on energy, and most importantly on oil. Without growth in oil production there can be no growth in the economy. Today we are close to the peak in the rate of oil production. There will be no significant growth and soon it will be downhill all the way.
We need to accept there is a real risk that the global market economy will collapse. Just when is hard to predict. Like the weather, predicting the next sunny day can be tricky, but broader forecasts, such as that July will be warmer than February, can be made with great confidence. When the world financial system collapses it won't feel like a sunny day in July.
Transition is about building resilience so that we can face economic collapse courageously. Localism is a central theme, learning to provide the community's wants from within itself or and its own resources; loosening our dependency on the global market. It means re-skilling; learning how to produce the stuff we need, ourselves. That needn't be so bad. There are upsides in that we can concentrate on what we actually want rather than put a lot of effort into things that appear necessary in the present system but provide no direct benefit. We may want a biscuit, but we do not actually want distribution hubs, lorries and motorways. To take the biscuit we need a local baker.
So what's going on in Louth? Our most visible achievement is the Louth Community Food Garden. This is a piece of land within the grounds of King Edward's school where we've created a vegetable garden. Anybody can join in, sharing their knowledge and experiences of food growing and preparation, learning from each other, in a spirit of cooperation. Produce is for sharing. We have great plans for extending the idea to other areas such as the Gatherums and other public spaces where food can be grown for everyone's benefit and enjoyment.
In local government we're having an influence. We are represented on the Board of the Louth Town Partnership and have made the issues of energy security and global warming a requirement for consideration in all decision making. We have frequent contact with councillors and officials at East Lindsey District Council.
We've held public lectures and film shows and, of course, much of what we do involves sitting about talking but we are keen on practical action too. We particularly want to reach out to people not motivated to come to our regular meetings or getting involved in campaigning. Would any of you like to get involved in something practical, something that could save you money? If a small group of you would like to learn about making your own homes and lives more energy efficient we will set up a meeting and support you in working through a simple course that can provide you with ways of making a difference. We even have some funding for resources to make this possible.
---
Transition Town Louth has launched the area's own Freegle group. If you have something to give away or want something for free just sign up and get freegling.

Louth Freegle
Part of The Freegle Association


Or here if you prefer to use facebook

Transition Town Louth is acting as a focus for Landsharers in the area. Let us know if you would like to join Landshare and meet others to share ideas.

Go places with


For skill sharing.

Louth Time Bank.
Our plans are taking shape with our own website. Please get in touch if you would like to get involved.





Join the Louth Food Group facebook page
---
Join the Transition Town Louth Facebook Group. Communicate on our Yahoo Message Group. Follow TTL on
---
---
---

Click here for much larger picture (4Mb). Photo credit: Chris Vernon

There are now over 300 Transition Initiatives, Louth being the ninety-ninth. Transition Towns are completely autonomous organizations, linked by the Transition Network, which provides and shares ideas, resources and support. The common thread is a belief that energy security in the time following the peak in oil production and the risk of global warming, present threats so large that we will be forced to make a transition to a very different world from that to which we are accustomed.

The Transition movement is driven by optimism and a determination to learn to adjust to whatever the future brings. Preparing in good time to meet the challenges is the wise approach.

Our government, driven by the need to address the climate change issue and knowing that fossil fuels will be increasingly hard to come by, has a policy of reducing CO2 emissions by 80% by 2050. Even that drastic change may be understated as we compete for what little fossil fuel remains. This is not a target that can be missed but a reality that we are forced to accept. Indeed, the problems may press harder and faster than the government is prepared, as yet, to admit. It behoves each of us, as individuals or working through community groups and within local government, to accept that reality promptly, and to work together to make the transition as painless as we can, moving positively to a future where life may actually be better.

Transition Town Louth is a grassroots grouping of people who share a determination to act. We are not concerned with debating whether global warming caused by man's actions is a problem, nor whether energy security is soon to be the most significant constraint on economic activity. We have accepted the issues, moved beyond debating the realities, and are ready for actions.
---
| | |
| --- | --- |
| | |
---
Transition Town Louth Constitution
To contact Transition Town Louth, Send Mail
---
Cornmarket, Louth, Sunday 26th October 2008

Eat local.

Town Hall, Louth, Friday 5th December 2008

Dress local

Town Hall, Louth, Saturday 7th March 2009

Preserve local

Louth St James Market, Sunday 25th July 2010
Listening to David Fleming's talk, August 2009.
---
---